Our Conductors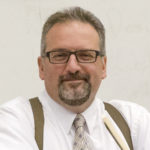 Zeljko Milicevic – Symphony Orchestra
Zeljko Milicevic received his Bachelor of Music degree in Music Education and Violin Performance from Wayne State University and his Master of Music in Education from the University of Michigan, Ann Arbor. In 2007, he earned a Certificate in Orchestral Studies from Wayne State University with an emphasis in Conducting and Violin Performance.
A sought-after clinician and adjudicator, Milicevic began his service in public education in 1990 and has taught music to students at all grade levels. He has led orchestra programs in Royal Oak Neighborhood Schools, Utica Community Schools, and Farmington Public Schools and most recently served as Director of Orchestras and District String Coordinator, grades K-12 with the Oxford Community Schools. In addition, he has been on staff as Adjunct Professor of String Pedagogy at Oakland University in Rochester, MI since 2005.
A member of the Flint Symphony Orchestra since 1987, Milicevic was appointed to the position of Associate Concertmaster in 2011. His role as Concertmaster of the Bijou Orchestra, a select 13-member salon theatre orchestra located in Bay City, MI, has afforded him numerous memorable performances in the mid-Michigan area including the revival of silent movies set to live music, performing as soloist, and presenting period reviews in concert specializing in music from the 1920s, 30s and 40s. He has also performed in many of Michigan's regional orchestras including the Michigan Opera Theatre, Saginaw-Bay Orchestra and The Midland Symphony Orchestra.
An avid chamber musician, his career has included engagements with numerous ensembles. Milicevic is currently a member of the Classic Impressions String Quartet comprised of principals of the Flint Symphony Orchestra. He is also a member of Ivybrooke Strings where he performs in a violin and piano duo. His most recent recording projects include a musical portrayal based on the book Einstein's Dreams with the Bijou Theatre Orchestra, and the piano trios of Mendelssohn and Haydn recorded with the Ivybrooke Strings. As an outreach of the Flit Symphony Orchestra, he is a member of the Troubadours ensemble.
Milicevic has served as a guest conductor for the Bijou Theatre Orchestra, and the Detroit Medical Orchestra. Previously, he has directed the Lake St. Clair Symphony and Symphony of the Lakes. In 2014, he was appointed as Music Director and Conductor of the Rochester Symphony Orchestra. This year marks the beginning of his 24th season as Music Director and Senior Conductor with the Oakland Youth Orchestras.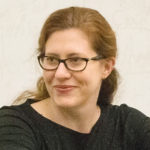 Wendy Stuart – Philharmonia Orchestra
Ms. Stuart is excited to be part of the Oakland Youth Orchestras for her seventh season. She is currently in her nineteenth year of teaching for the Clarkston Community Schools, where she directs five Orchestras, grades seven through twelve. Prior to joining the music faculty in Clarkston, she spent a year beginning a new string program in a district east of Cincinnati, OH. She is also an active clinician and adjudicator in Michigan.
Ms. Stuart earned a Bachelor of Music Degree in Cello Performance from Eastern Michigan University and her teaching certification and Masters of Music in Music Education from the University of Michigan. In addition to her degrees, she studied orchestral conducting while attending the ASTA International Workshops in Norway and France. Ms. Stuart was the Director of the MASTA String Camp, Session III, for six years. She also was an Adjunct Professor of String Methods for four years at Concordia University in Ann Arbor.
Ms. Stuart is the principal cellist for the Oakland Symphony Orchestra, a the assistant principal cellist for the Saginaw Bay Symphony Orchestra.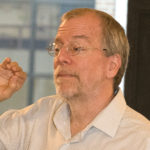 John Kennedy – String Orchestra
String Orchestra Director John Kennedy is excited to return for his sixteenth year with the Oakland Youth Orchestras. A 28-year veteran public school orchestra teacher, he teaches at North Farmington High School and has previously taught in Detroit, Chelsea and Iowa City, IA. In 2005, he was nominated for Orchestra Teacher of the Year for the state of Michigan.
John is internationally recognized as a bassist, clinician and teacher of young string bassists. He is Past-President and member of the board of the International Society of Bassists, the largest worldwide organization dedicated to the upright bass. He is also a regular clinician at the Golden Gate Bass Camp, the Richard Davis Workshop in Madison, Wisconsin, the Michigan Bass Fest, the Oberlin Bass Workshop and the Milt Hinton Bass Workshop. Mr. Kennedy is a regular performer with many local and regional orchestras. He was formerly Associate Principal Bass of the Honolulu Symphony, and has performed with the Detroit, Ann Arbor, Flint, Toledo, Kalamazoo, New Mexico, and Cedar Rapids symphonies.
As a composer and arranger, John has written dozens of works, both arrangements and original compositions, for youth orchestras and young bassists. He holds his Bachelor's and Master's Degrees in String Bass Performance from the University of Michigan. He lives in Troy and dotes on his daughters, grandsons, and cat.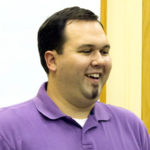 Nick Karpinsky – Studio String Orchestra
Nick Karpinsky is excited to celebrate his 10th season with the Studio String Orchestra. Nick graduated from Wayne State University in 2009 receiving a Bachelor's degree in instrumental music education. In 2015 he received his Master's Degree from Marygrove College in education with a focus in curriculum, assessment, and instruction.
Nick is currently the Director of Orchestras for Seaholm High School and Derby Middle School with the Birmingham Public Schools. Previously he taught in the Waterford and Warren Consolidated School Districts.
Nick has studied with various violinists including Geoffrey Applegate and Jim Waring. As a violinist, Nick performs with several community orchestras in the metro Detroit area. He has also performed with artists including; Il Divo, Mannheim Steamroller, Aretha Franklin, and Eddie Daniels at venues such as the Fox Theater, Orchestra Hall, DTE Energy Music Theater, and Joe Louis Arena.
In addition to performing, Nick enjoys composing and arranging music. He has arranged several pieces for small chamber groups to large combined works for full orchestra and choir. Nick also enjoys conducting and performing in pit orchestras for musicals. He has conducted and performed in over a dozen shows.