Concerts
Oakland Youth Orchestras holds three concerts every season in November, February and May. All concerts are open to the general public. All concerts held at Oxford Performing Arts Center.*
2017-2018 concerts will be held on November 2, 2017, February 8, 2018, and May 3, 2018. All concerts begin at 6:30pm. The Box Office opens at 5:45pm. Tickets are $10 Adults, $5 Students, $30 4-pack of any combination.

Winter Concert – February 8th, 2018 6:30pm
The four orchestras that comprise the Oakland Youth Orchestras will perform music of comtemporary and classical composers including some notable works such as: Brandenburg Concerto No. 3, Mozart Finale from Symphony No. 41, Selections from West Side Story and 1812 Overture.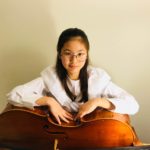 Featured artists include 12-yr old cellist Eunho Jung, the 2017 Philharmonia Orchestra 1st place Solo Competition winner, performing Haydn's Concerto in C Major, 1st mvmt. and 17 yr. old violinist William Zhou, the 2017 Symphony Orchestra 1st Place Concerto Competition winner performing Saint-Saens Concerto No. 3, 1st mvmt.
Past Concerts
Please visit our YouTube channel for video excerpts from our past concerts!
Click here for a listing of our past repertoire

* The Oxford performance facility provides accommodations for disabled patrons. For additional information please speak to an OYO representative at the Box Office.